Did you think I forgot about you all? No worries. I haven't gone anywhere. But I have had quite a bit of change in my life lately.
For those of you who know me well, you know I worked as a Realtor for 5 years prior to us opening Alpha Fitness. It was my passion and what I truly thought I would do forever. But once we opened the gym, I was struggling to balance everything and I knew something had to give. So I stepped away from real estate to help my amazing hubby pursue his dreams.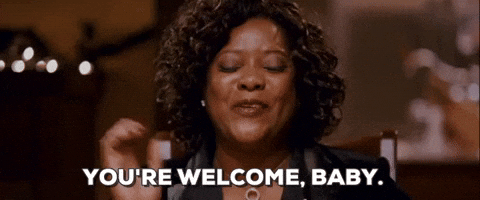 ** Sorry I had to throw that in there in case he reads this.
But, here we are five years later, Alpha is thriving and Jere no longer needs me for the day to day tasks for quite a while. So I found myself struggling to figure out what I wanted. To the outside world, I was living the life. I ran a successful business from my phone with It Works that I had been doing for several years. And I do truly love that. I knew I didn't want to change that in any way. BUT… my days were looking more like this and I just couldn't take it anymore.
Mad props to ALL my stay at home mom friends. You all deserve the biggest medals this world can offer, because it is soooo hard. And if you know me at all, you know that I am extremely ambitious and I do not really enjoy having too much time on my hands. And that was exactly what was happening…. I was spending my days binge watching Netflix, eating things I shouldn't, avoiding the work I should be doing around my house, and yelling at my kids and husband way more than necessary. I knew it was time to step back into a career that would allow me to get out of the house every day. But I had no idea what that would be. I truly didn't feel like I was supposed to get back into real estate as an agent, but I missed this industry so much. So I started praying. And applying for ALL the things. And after months and months (what felt more like YEARS) of praying for God to show me what was next, He flung the doors wide open!!
Last month, I officially accepted a position as a Mortgage Loan Officer at GMH Mortgage. And it was so worth the wait. The Lord has blown me away with the details that he has worked out to make this possible. And I could not be more excited.
So what does that mean?? Well… it means that nothing changes in terms of Alpha Fitness and It Works. I am still part-owner of Alpha, but Jere has always been the true face behind it and he is continuing to run it as normal (actually, it's been even smoother since I left…. and I'm not sure how I feel about that). I still get to run an amazing business from my phone and make money while helping people get healthy and take control of their health and finances. But now I ALSO get to pursue another passion of mine and help put people in their dream homes.
So whether you are a first time home buyer, looking to buy a new home, or refinance your current home, I am your girl! I will be expanding this blog to include a wide variety of things that pertain to our lives as women – mainly faith, parenting, physical health, and financial health. And I will be working diligently to post to it at least once per week.
Isn't it amazing how God hears our every need!? Even if you don't feel  it now. Even if you are in a desert season that feels like it will never end. I promise you that He is watching over you and He will bring exactly what you need when you need it. At many points over this past year, I would have described my life as a "desert season". I felt lost, battled some anxiety and depression that I was keeping bottled up, and I often questioned whether God was even hearing me at all. But friends, He always comes through. Hopefully I will finally begin to understand this fully and trust Him so I'm not questioning him through the next desert season as well.
What is it in your life that has you feeling like you are stuck? I'd love to help you through it. And I'd also love to hear what it is that you would enjoy reading about on this blog. How can I serve you better?
Comment. Email. Or contact me via Facebook/Instagram.
All of the above are fine with me.
I'd love to hear your feedback of any kind!